Art Object

MITTEN IN DER WELT

("In the midst of the World")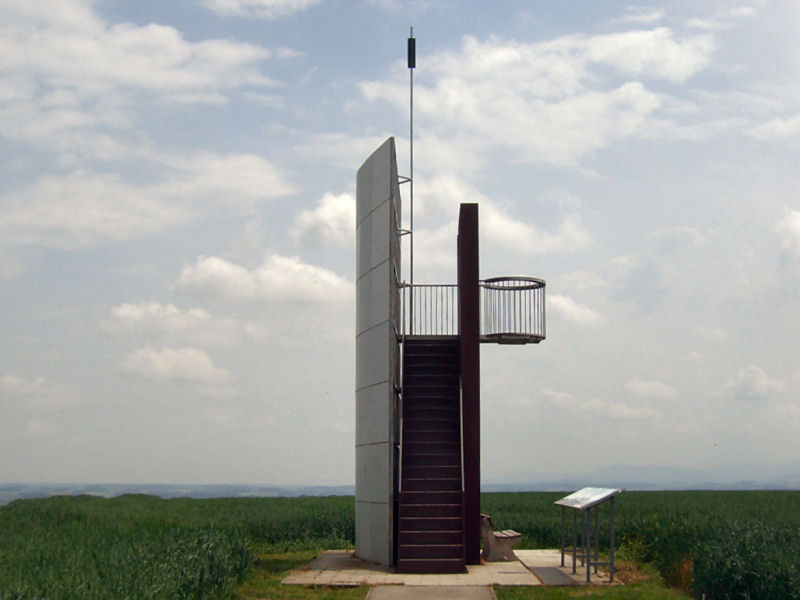 4550 Kremsmünster, Guntendorf 16
General and Historic Information
The coordinate origin of the royal cadastral survey for the Crown lands of Upper Austria, Salzburg and Bohemia of the years 1822-1843 can be found at this location.
In 1994, the Republic of Austria and the federal state of Upper Austria commissioned an art object called "In the midst of the World" to be created. The "Gruppe DREI DEE" were chosen for the design and execution of this project.
In 2003, the art object went under administration and constructural management of Burghauptmannschaft Österreich.
Occupant:
The art object is open to the public; it is used as a viewing platform.
Burghauptmannschaft Österreich – Departments in charge:
Building Management Department 403 - Schönbrunn
Property Management Department 201 - Administration