Palace Fire brigade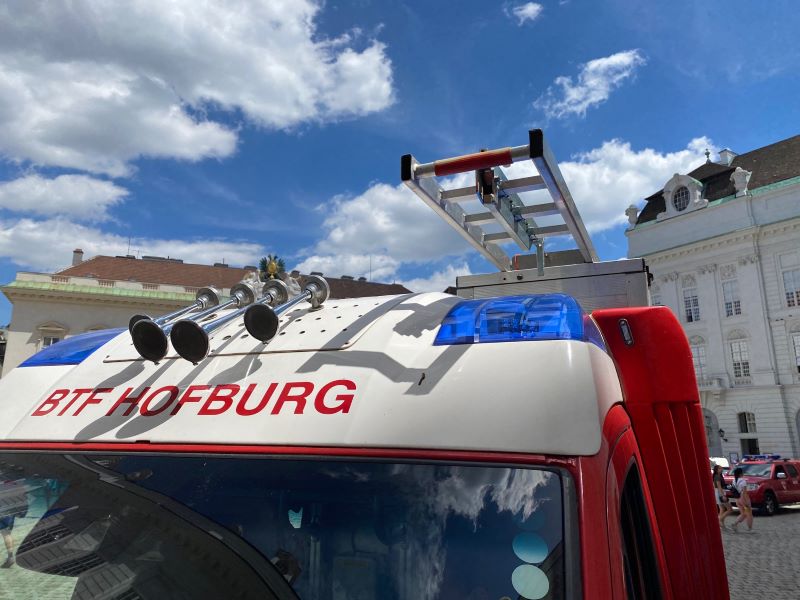 The operational fire brigade (BTF Hofburg) commissioned by Burghauptmannschaft Österreich is located on the premises of Imperial Palace Vienna, providing fire protection and safety every day. Six fire fighters are on round-the-clock duty to protect the users as well as the inhabitants of the premises. They regularly patrol the area along a four-kilometre route from the cellars to the attics.
Under the leadership of commander Michael Sack, trainings and practise exercises are provided year round, preparing the fire fighters in the best way for any possible situation
BTF Hofburg Wien trains digitally 
In order to be prepared for all possible challenges at any time, Hofburg Vienna Fire Brigade also trains with the latest digital aids. With the new training equipment, a wide variety of operational scenarios can be practised virtually in real environments. This makes it possible to train challenging operational situations in the best possible way under realistic conditions, without risk and while protecting the historic fabric of the building. The goal is to be optimally prepared for an emergency.