21er Haus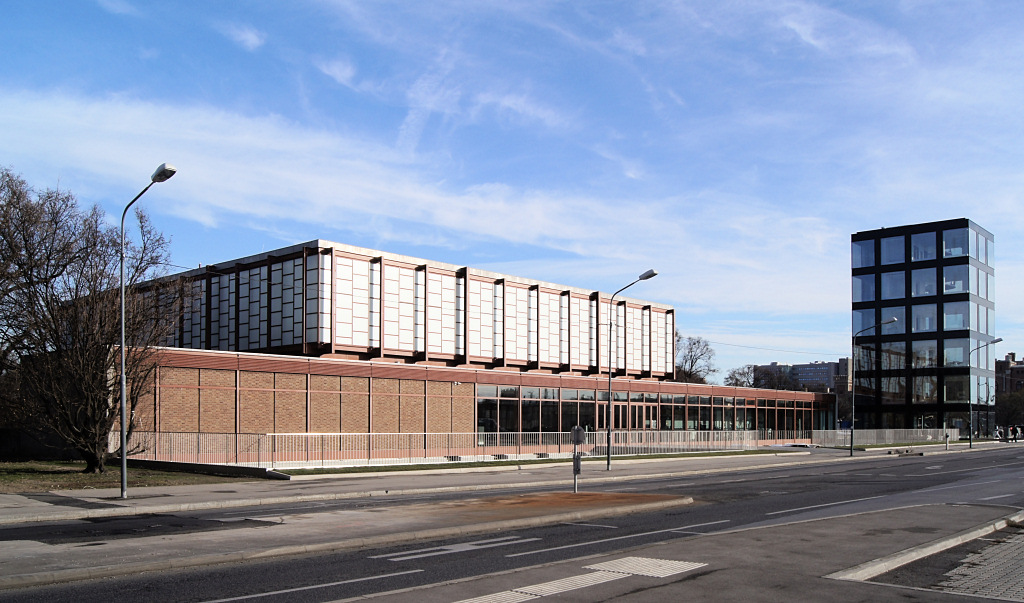 Arsenalstraße 1, 1030 Vienna 
(690.360)
General and Historic Information
The Museum of the 20th Century or 20er Haus (as it was also affectionately known) was designed as an Austrian pavilion for the 1958 Brussels World Expo by architect Karl Schwanzer. He was awarded the Grand Prix d'Architecture the same year.
The idea of ​​re-using the pavilion in Austria after the world exhibition contributed to preserving the building and subsequently rebuilding it on the premises of Schweizergarten as a museum for 20th century art. Architect Karl Schwanzer headed the conversion project. He conceived the pavilion as a single-room museum; the clearance of the roofed courtyard equalled the upper floor's ceiling level. The ground floor was enclosed in glass, which granted maximum space and lighting. The glass façade provides a view of the sculpture garden and surrounding park. The museum reopened on September 21st, 1962, as the Museum of the 20th Century under its first director Werner Hoffmann.
It closed in 2003 and underwent general refurbishment and expansion between June 2008 and September 2011 (Details see under "Downloads/Baufolder").
Occupant:
Österreichische Galerie Belvedere

Burghauptmannschaft Österreich – Departments in charge:
Building Management Dep. 401 – Belvedere
HVAC Dep. 306 – HVAC
Administration Dep. 201 – Administration