Geymüllerschlössel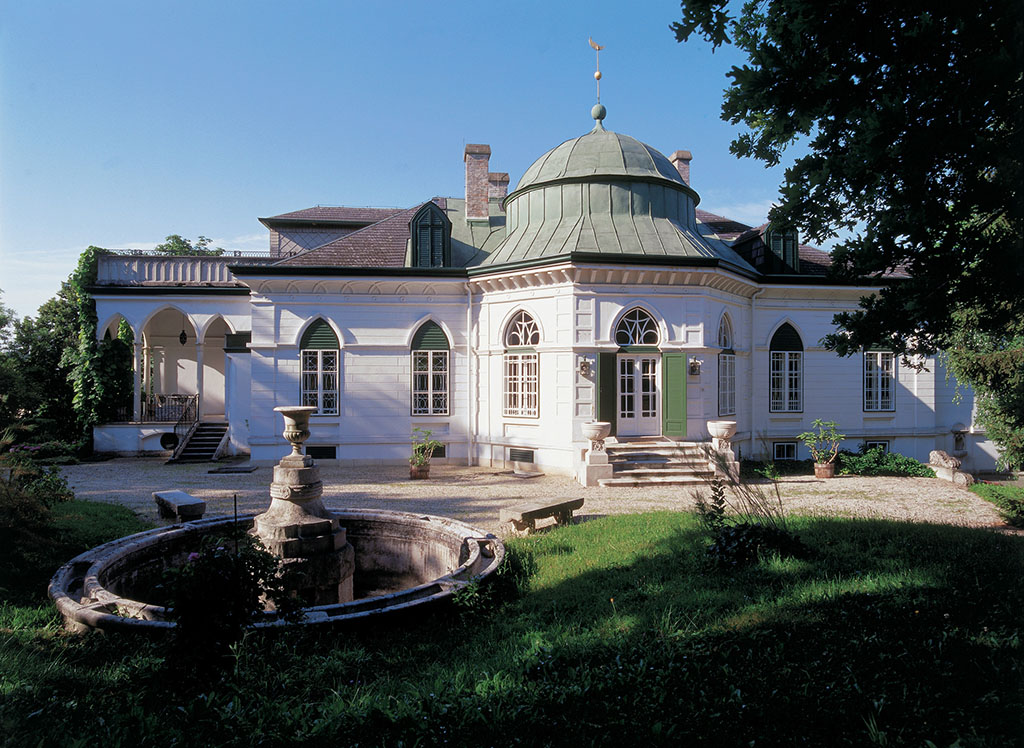 Khevenhüllerstraße 2, 1180 Vienna
MAK (Austrian Museum for Applied Arts) (690.432)
General and Historic Information
Banker and merchant Johann Jakob Geymüller had Geymüllerschlössel Castle built in Pötzleinsdorf sometime after 1808 to serve as his summer residence. The building, which is named after its first owner, comes with the typical combination of Gothic, Indian and Arabic style elements that are common for summer residences. The name of the architect remains unknown, however.
The castle belonged to the Geymüller family until 1842; after that, it had several owners, including textile manufacturer Isidor Mautner. Finally, it fell into the hands of the Republic of Austria in 1965, and later became a branch of the MAK Museum of Contemporary Art. 
Of all its collections and items, the collection of Franz Sobek is deemed the most important one: it comprises 160 old Viennese clocks of exquisite quality, which date back to the period between 1750 and the second half of the 19th century, as well as Imperial and Biedermeier furniture from the MAK Furniture and Woodwork Collection.
The façade and parts of the inner rooms could be restored to their original state thanks to general refurbishment in the last years. As it is the only publicly accessible building in Austria reflecting the lifestyle and spirit of the Vormärz (i.e. "Pre-March") and Biedermeier era, a particular emphasis was put on the textile decoration and furnishing of the building.

It is a synthesis of art and nature, in which the present and past enter into dialogue; it is a place of retreat and reflection, which enchants its visitors at first sight. In the surrounding park, the sculptural ensemble Der Vater weist dem Kind den Weg ("The Father Showing His Child the Way") by Hubert Schmalix (1997) and James Turrell's Skyspace "The other Horizon" (2004) portray a contemporary aspect to this dialogue.
Occupant: 
MAK
 
Burghauptmannschaft Österreich – Departments in charge:
Building Management Dep. 401 – Belvedere
Administration Dep. 201 - Administration