Imperial Gardens including English Gardens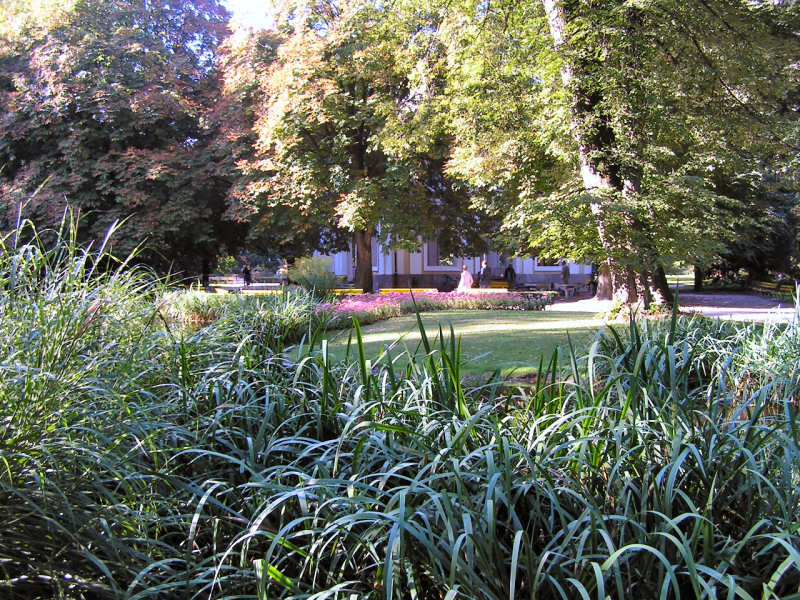 Hofgarten Kaiserjägerstraße 1b, 6020 Innsbruck
General and Historic Information
The imperial gardens of Hofgarten have their origins in the year 1412, when Duke Frederick IV of Wilten Abbey purchased a plot similar to the one in Saggenfelde, which accommodates the Saggen Gate; it used to comprise several gardens and pastures. The royal site was originally bought for the purpose of becoming a hunting ground and witnessed thorough change throughout its six hundred years of existence, both in terms of use and appearance.
The premises had their first heydays in the 16th century under Habsburg ruler Ferdinand II (1578-1637), who was an aficionado of gardening and landscape architecture. As of 1564 he initiated the setting of the state garden of Prunkgarten. All areas, except for the flower garden (Blumengarten), were levelled as a consequence of the Thirty Years' War.
After Innsbruck had lost its function as seat of the Empire in the 17th century, the Garden was subject to further modification: the former pleasure gardens at Am Inn became a shooting range; the imperial gardens became a kitchen garden. Most of its areas were rented out until 1763 due to the lack of financial funds.
Eventually, Maria Theresa (1717-1780) had the gardens renovated in the Baroque styel in 1763. The Hofgarten park facility was remodelled into an English garden in the middle of the 19th century. It was also divided into two parts when Rennwegstraße Street was built in 1842. Today, the former monumental garden comprises approx. ten hectares and is divided into the areas of Hofgarten (imperial court garden), Kammergarten (also referred to as Kleiner Hofgarten or Gouverneursgarten), the English gardens and the plant nursery.
It is operated by Österreichischen Bundesgärten.

Occupant:
Österreichische Bundesgärten (Dep. Vienna & Innsbruck)
SPORTUNION Österreich (sports association)
Burghauptmannschaft Österreich – Departments in charge:
Building Management Dep. 305 – Building Management Innsbruck
HVAC Dep. 305 – Building Management Innsbruck
Administration Dep. 201 – Administration and Dep. 202 – Imperial Palace Innsbruck