Corps de Logis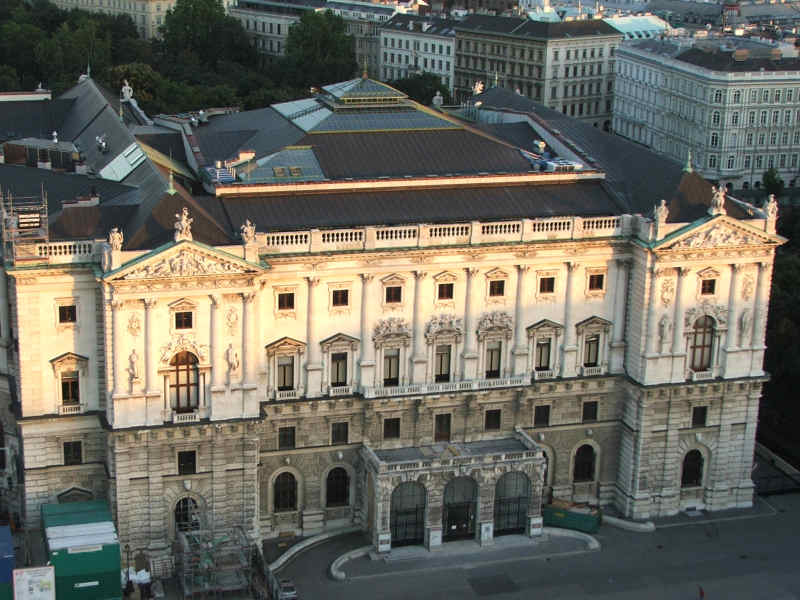 1010 Vienna, Heldenplatz (690.005/001)
General and Historical Facts
The Corps de Logis was erected as a part of the Imperial Forum project by Carl Hasenauer in 1866; in 1869, the plans were broadly modified by Gottfried Semper. It was eventually erected in the period from 1902 until 1907; however, the interior design was not completed until 1923.
Since 1928 on, the Corps de Logis has housed the ethnological museum (Völkerkundemuseum). It underwent general refurbishment between 2006 and 2008.
As a consequence, new offices for the museum of ethnology were installed in the attic. Also, the roof structure was clad in accordance with the requirements of fire protection and was incorporated into the interior design.
The image archive on the second floor, which is used by the Austrian National Library was also subject to general refurbishment.
The following works were carried out in the building:
Refurbishment and renewal of the parquet floors
Refurbishment of the ceilings and walls; re-building of the ceiling stucco
Installation of modern effective lighting besides the historic lighting
Installation of new fire protection doors and upgrade of the fire alarm system to meet modern requirements
New reading halls with IT-connection
Refurbishment of all doors and windows in conformity with historical templates
Accessibility
Retrofitting of the entire HVAC