BFW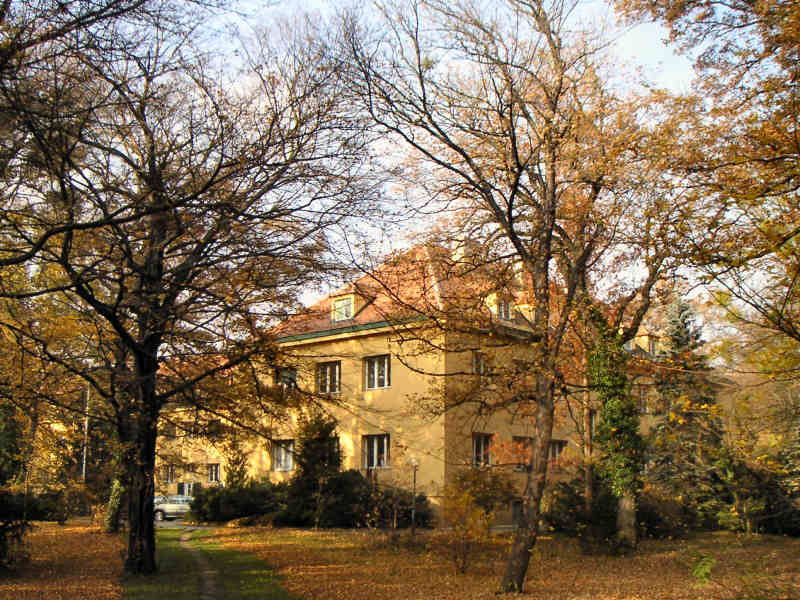 Seckendorf-Gudent Weg 8, 1130 Vienna
(690.908)
General and Historic Information
The Federal Research and Training Centre for Forestry, Natural Hazards and Landscape was founded by Emperor Francis Joseph (1830-1916) in 1874 as the royal ("k.k") Forest Research Management Institute. It had its seat in Mariabrunn in Vienna from 1887 until 1957 (image to the left) and then moved its main offices to Schönbrunn in Vienna in 1957. The organisation received its modern name and acronym – Bundesforschungs- und Ausbildungszentrum für Wald, Naturgefahren und Landschaft (BFW) – in 1962.
Subsequently, the organisation went through some turmoil: It was on the brink of being closed several times. From the early 1980s, forest decline became a major threat, and research on forestry was put on the back burner as damage research rose on the agenda.
BFW was outsourced in 2005, with official tasks being redirected to the Federal Office for Forestry (Bundesamt für Wald), which is tasked with the execution of the federal act on forest increase. Research, monitoring and knowledge transfer went to the BFW, which is run as an organisation under public law.
Occupant:
Bundesamt für Wald, Bundesforschungs- und Ausbildungszentrum für Wald, Naturgefahren und Landschaft

Burghauptmannschaft Österreich – Departments in charge:
Building Management Dep. 403 – Schönbrunn
HVAC Dep. 403 – Schönbrunn
Administration Dep. 201 – Administration