Federal Ministry of the Interior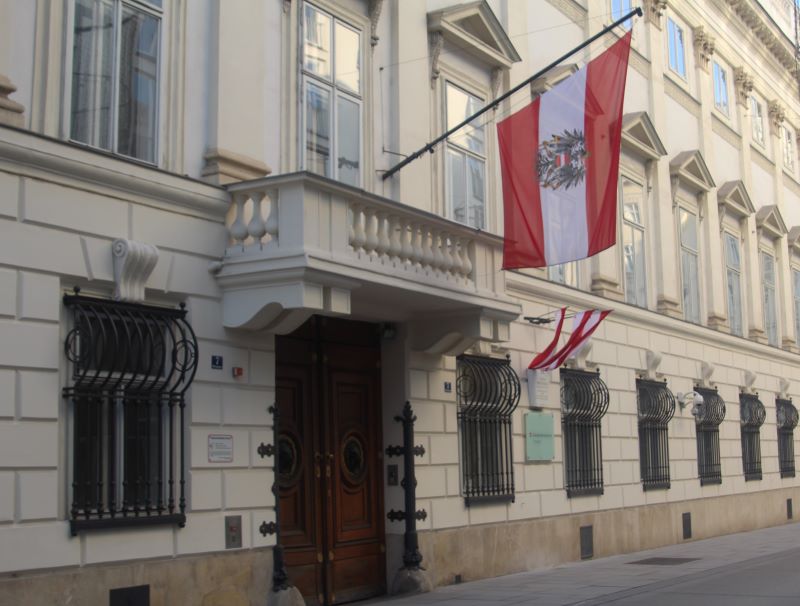 Herrengasse 7, 1010 Vienna
former Modena Palace (690.292)
General and Historical Facts
The building was first mentioned in the city's land register in a document from 1453. The first building and design works took place in the 16th century under Joseph, Prince of Dietrichstein. The Palace was redesigned by architects Alois (Luigi) Pichly and Giacomo Quarenghi in 1811.
In 1842, the Duke of Modena sold the Palace to the State.
The house located at Herrengasse 7 belonged to the Austro-Hungarian monarchy until its collapse in 1919, when it transferred into the ownership of the Republic of Austria. It was the official seat of Chancellor (leader of the federal government) Dr. Karl Renner between 1918 and 1920. The building also accommodated the state authorities of the interior and education. By 1923, all educational matters were handed to a separate ministry, the Ministry of Education, which has its seat in building 1 at Minoritenplatz 5.
During the Second World War, the house was severely damaged by bombing.
Today, it is exclusively used by the Ministry of the Interior. It also houses the main election body for elections to the National Council (Parliament) and the Federal President.

Occupant:
Federal Ministry of the Interior
Burghauptmannschaft Österreich – Departments in charge:
Building Management: Dep. 404 – Ballhausplatz
HVAC: Dep. 404 – Ballhausplatz
Property Management: Dep. 201 – Administration