Belvedere Palace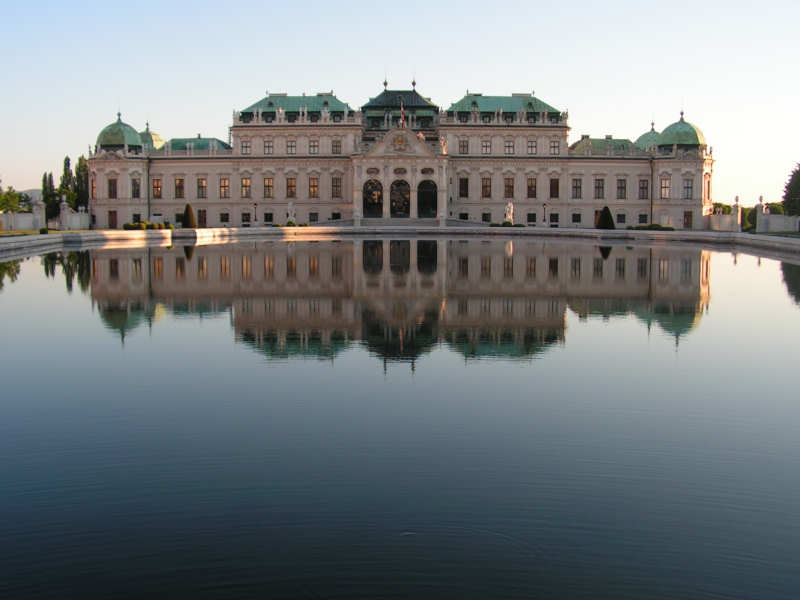 Prinz Eugen-Straße 27, 1030 Vienna 
(690.013)
General and Historic Information
The Belvedere palaces were built in the early 18th century by famous Baroque architect Johann Lucas von Hildebrandt as the summer residence of Prince Eugene of Savoy (1663-1736). The ensemble, consisting of the Upper and the Lower Belvedere with the orangery and stables as well as a vast garden is considered one of the most beautiful Baroque buildings in Europe, and, as such, is a UNESCO World Heritage Site.
Today, the Belvedere palaces house the most important collections of Austrian art from the Middle Ages to Modernity, complemented by pieces by international artists. The Upper Belvedere Palace stuns with its historic Marble Hall – where the Austrian State Treaty was signed in 1955 – the Palace Chapel and the magnificent Sala Terrena, as well as with pieces of art comprising more than 500 years of art history.
It houses the most important collection of Austrian art spanning the Middle Ages to Modernity, with the world's largest collection of Klimt paintings forming the heart of the "Art around 1900" exhibition. Its highlights are Klimt's "The Kiss (Lovers)" (1907/08) and "Judith" (1901) as well as masterpieces by Schiele and Kokoschka. Prominent pieces of French Impressionism and the Viennese Biedermeier era are also among the highlights of the museum.

The Lower Belvedere Palace shines with its magnificent former residential and state rooms, such as the Hall of Grotesques, the Marble Gallery and the Golden Room, which offer fascinating insights into Baroque lifestyle and design. Moreover, it features impressive special exhibitions. In fact, one can come across a picture of the Upper Belvedere daily when handling the Austrian 20 Euro cent coin.
Burghauptmannschaft Österreich has carried out extensive restoration in the last few years, targeted at the palaces and the historic garden facilities.
Occupants:
Österreichische Galerie Belvedere
Bundesgärten Wien & Innsbruck
Burghauptmannschaft Österreich – Departments in charge:
Building Management Dep. 401 – Belvedere
HVAC Dep. 401 – Belvedere
Administration Dep. 201 – Administration