Imperial Palace Innsbruck and Silver Chapel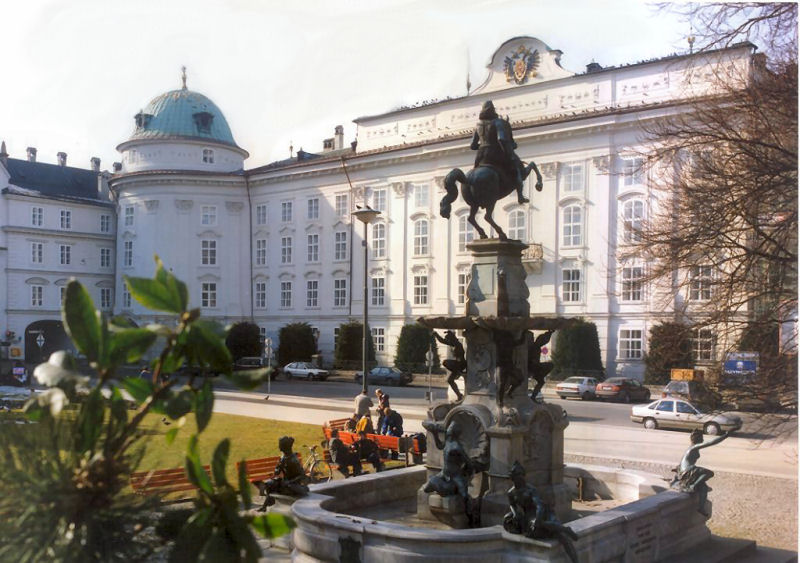 6020 Innsbruck, Rennweg 1
General and Historic Information
Imperial Palace Innsbruck
The Imperial Palace Innsbruck, which was the third castle in Innsbruck, built after Andechs Castle (where the bridge leads over the River Inn) and the Neuhof building, became the seat of the provincial governor of Tyrol. It is not only the largest historic monument of the city of Innsbruck and one of the main oeuvres of Maria Theresian times, but comes with an even longer tradition in terms of art history and politics. 
It was used as main residence by the German kings under Emperor Maximilian I (1459-1519) and his grandson Ferdinand I (1503-1564), and had its last heydays under Ferdinand's son, Archduke II of Tyrol, followed by 200 years of downtime. It was, eventually, revived by Maria Theresa (1717-1780), who gave it today's modern appearance.
For more information, go to Imperial Palace Innsbruck

The Silver Chapel accommodates the tombs of Archduke Ferdinand II of Tyrol (1529-1595) and his first wife, Philippine Welser of Augsburg.
It was erected in the second half of the 16th century by master builder Hans Luchese and is a mélange of the Late Gothic and Renaissance style. The tombs were made by famous Flemish sculptor Alexander Colin from Mechelen, who was hired by Archduke Ferdinand. The Silver Chapel's name is derived from its altar and its silver Madonna made by goldsmith Anton Ort. Nowadays, the building can be visited or rented for church celebrations (weddings, christenings etc.) and concerts. It has got a marvellous organ reflecting the Renaissance style (built around 1614), which is often used for music competitions and master seminars.
Occupants:
Cafe Sacher Innsbruck
Österreichische Liga für die Vereinten Nationen (Austrian United Nations Association)
Austrian Youth Red Cross of Tyrol
Chamber of architects and engineers of Tyrol and Vorarlberg
Bundesforschungs- und Ausbildungszentrum für Wald, Naturgefahren und Landschaft (federal training and research centre for forestry, natural disasters and landscape design)
Burghauptmannschaft Österreich – Departments in charge:
Building Management Dep. 305 – Building Management Innsbruck
HVAC Dep. 305 – Building Management Innsbruck
Administration Dep. 202 – Imperial Palace Innsbruck