Former

Schützenhaus

clubhouse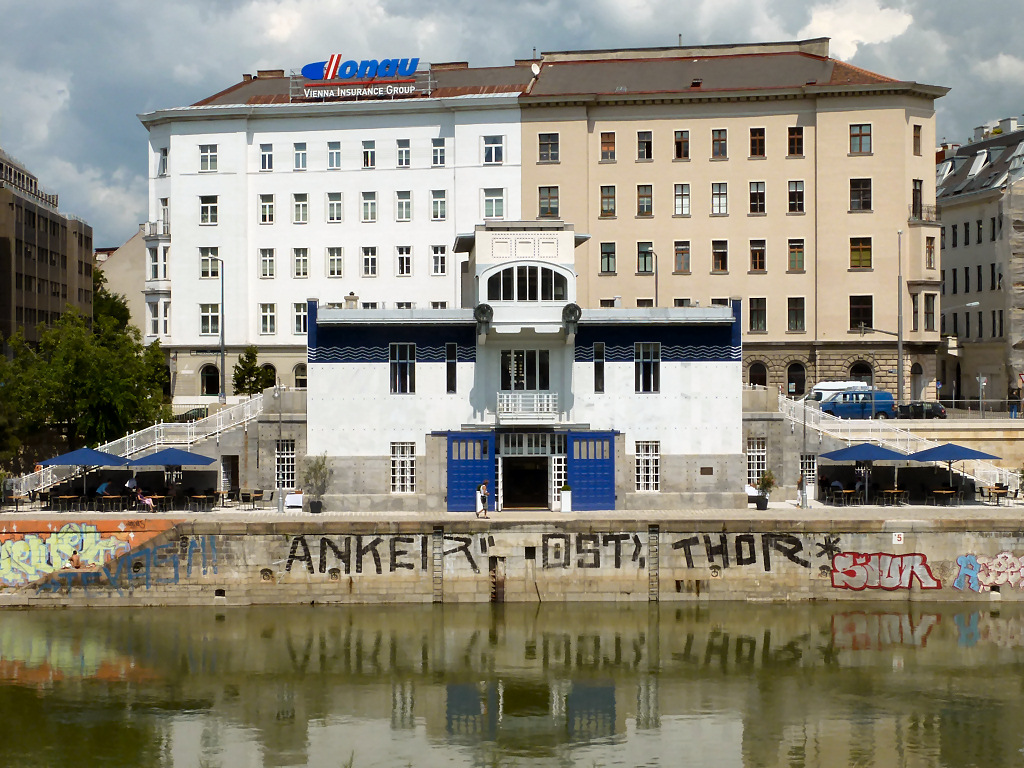 Obere Donaustraße 26, 1020 Vienna
(690.077)
General and Historic Information
The Schützenhaus (clubhouse) building was built between 1904 and 1908 by the Danube Canal as part of the barrage of Kaiserbad (emperor´s bath). Architect Otto Wagner connected its purposefully displayed technical function with particularly emphasised sophisticated architectural design. After the destruction of the sluice in 1945, it did not become operational again. The Federal Office of Metrology and Surveying used the building site for training courses and seminars for some time, after which the building remained vacant.
Within the scope of the project Zukunft Donaukanal featuring the future of the Danube Canal of the City of Vienna, the Schützenhaus building received a new gastronomic and cultural usage. A large guest area with a bar was created on the first floor facing the Danube Canal. The second floor was redesigned and turned into a main event area with 70 seats, staff rooms including a sanitation area, a preparation room and an office. The third floor accommodates a wine bar. Several outdoor catering areas well known as Schanigarten in Vienna invite guests to a relaxing stay by the water
For more information, please download the respective folder at "Downloads/Baufolder".
Occupant: 
Wiener Schützenhaus - Restaurant

Burghauptmannschaft Österreich – Departments in charge:
Administration Dep. 201 – Administration