Technisches Museum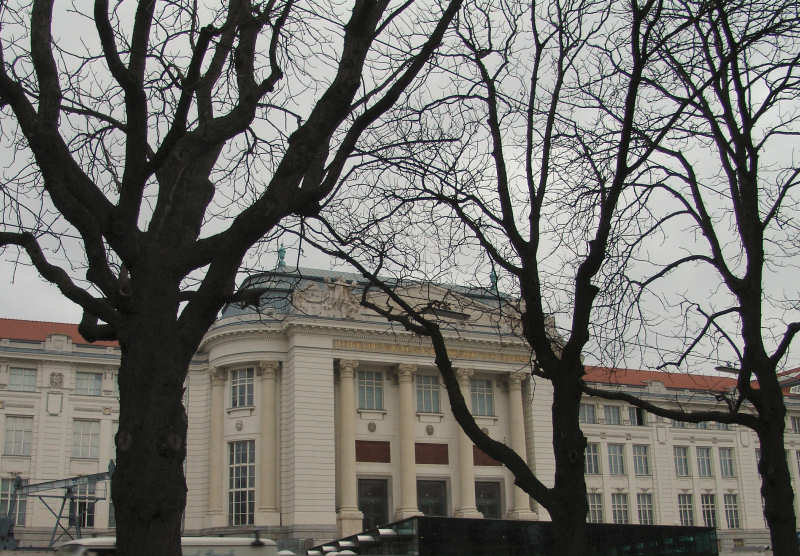 Mariahilfer Straße 212, 1140 Vienna
(690.310)
General and Historic Information
The predecessor of the Vienna Museum of Science and Technology goes back to an imperial letter dated 1807, which refers to an industrial products collection ("Fabriksprodukte-Kabinett"). The collection steadily grew until it was merged with Emperor Francis I's (1768-1835) physical astronomical collection of the polytechnical institute and, thus, became a collection of the Technical University Vienna. It was, again, merged with other collections – Emperor Ferdinand I's (1793-1875) product collection ("Technological Cabinet") – and other technological collections in 1804.
It was decided to found a Museum of Science and Technology for Industry and Trade in 1908 to commemorate the 60th anniversary of Emperor Francis Joseph I's (1830-1916) rule. Subsequently, an architectural competition was held, with the mandate being awarded to Hans Schneider. While the founding stone was laid in 1909, the building plans could only be partly realised (around a third of the planned complex), however, due to a lack of financial resources. The building shell, one of Austria's very first reinforced concrete buildings, was completed in 1912.

After the First World War, the museum, which had previously been run by an association, was nationalised. Surprisingly, both the museum and its most precious objects were scarcely harmed during the Second World War. It was, therefore, possible to reopen in 1945. The building was subject to expansions in the 1950s and, until the early 1990s, only maintenance works were carried out.
The museum closed in 1992 to undergo general refurbishment. It reopened in 1999.
Occupant:
Technisches Museum Wien
Burghauptmannschaft Österreich – Departments in charge:
Building Management Dep. 304 – Museums
HVAC Dep. 306 – HVAC
Administration Dep. 201 – Administration
Telephone Dep. 103 – Telecommunications