Facts & Figures
This section gives us the opportunity to share impressive facts and figures related to our work.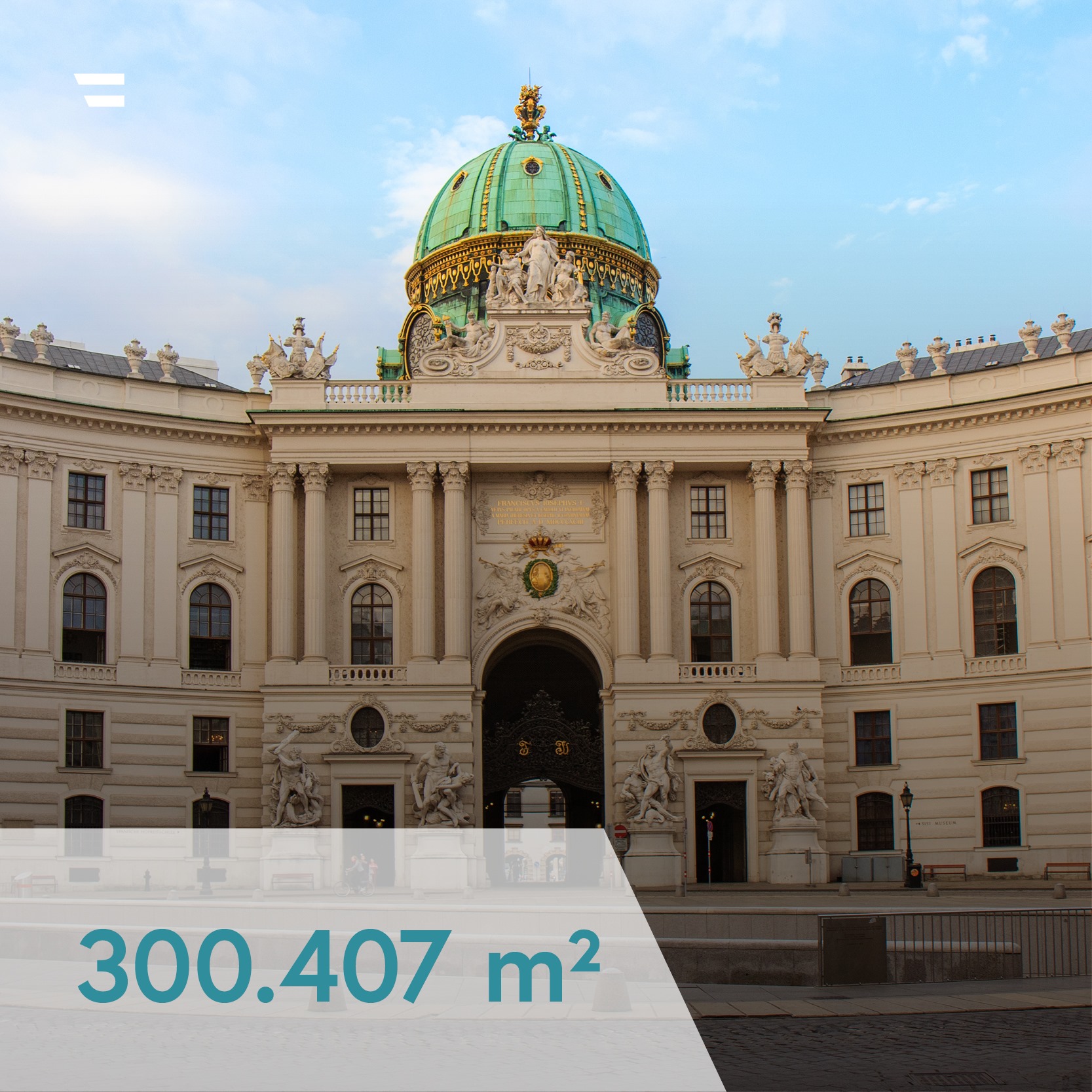 300,407 Number of the week from 9.1.2021
Imperial Palace Vienna spans about 300,000 square metres. As such, it is one of the largest interconnected building complexes in the world. The area, which is administered by Burghauptmannschaft Österreich, was awarded the European Heritage Label in 2016.
Within an area the size of approximately 42 soccer fields one can find the offices of the Federal President, the home of the Lipizzan stallions and many more important organisations from the cultural and artistic sector as well as from the public administration.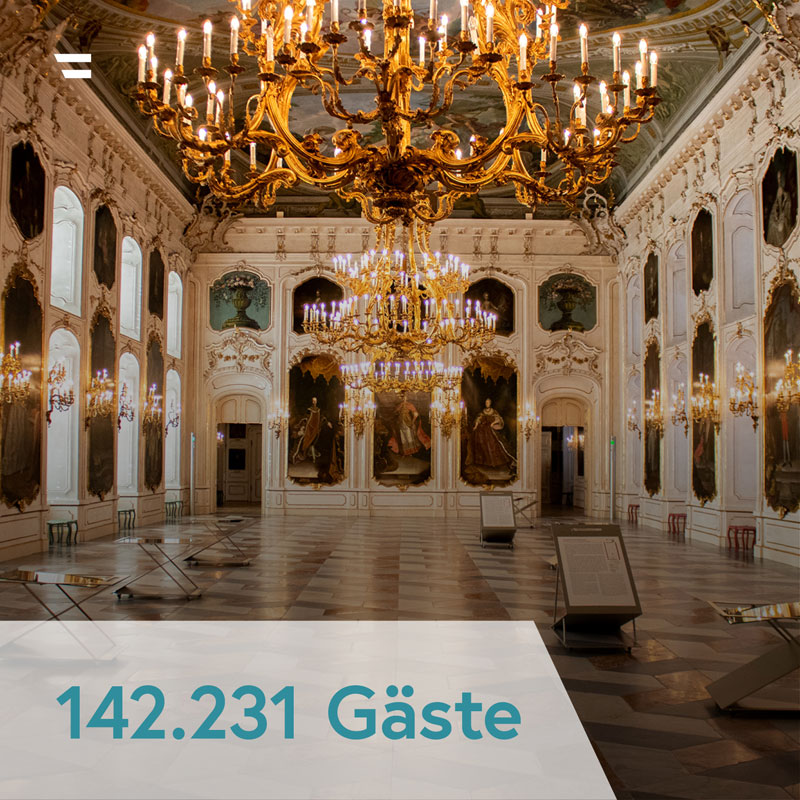 142,231 Number of the week from 8.2.2021
In Maximilian Year 2019, Imperial Hofburg in Innsbruck welcomed 142,231 visitors. The permanent exhibition "Maximilian1" in particular delighted many guests.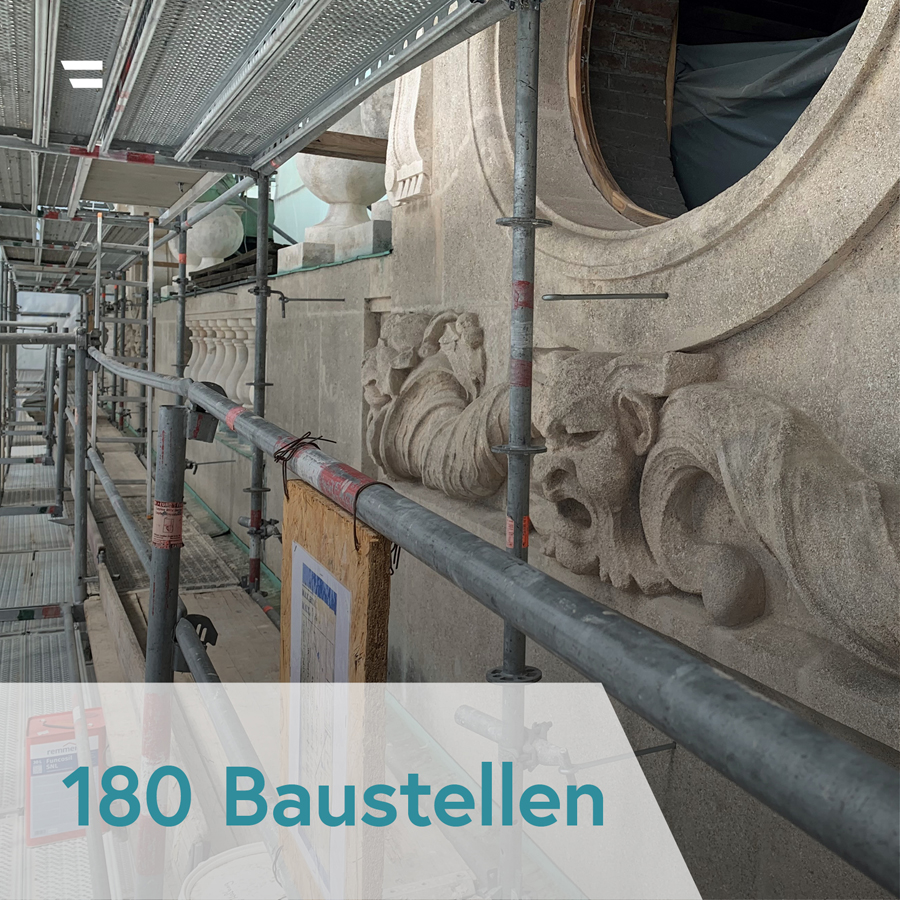 180 Number of the week from 4.9.2021
Burghauptmannschaft Österreich maintains and cares for the building cultural heritage of the Republic. In 2021, improvements and repairs were and will be carried out on 180 building sites.
Burghauptmannschaft Österreich works 365 days a year not only to preserve the Republic's architectural heritage, but also to adapt it so that it is accessible to all interested parties. Therefore, in addition to necessary maintenance measures, active work is being done on barrier-free accessibility and thus on the accessibility of the administered objects. Important construction sites here were, for example, the lift and ramp construction at the Museum of Applied Arts (MAK), the lift installation in Schweizerhof and in Augustinian Monastery at Vienna Hofburg or Gottfried von Einem Staircase in the area of Michaelertor for more accessibility and the modernisation of the lift system there.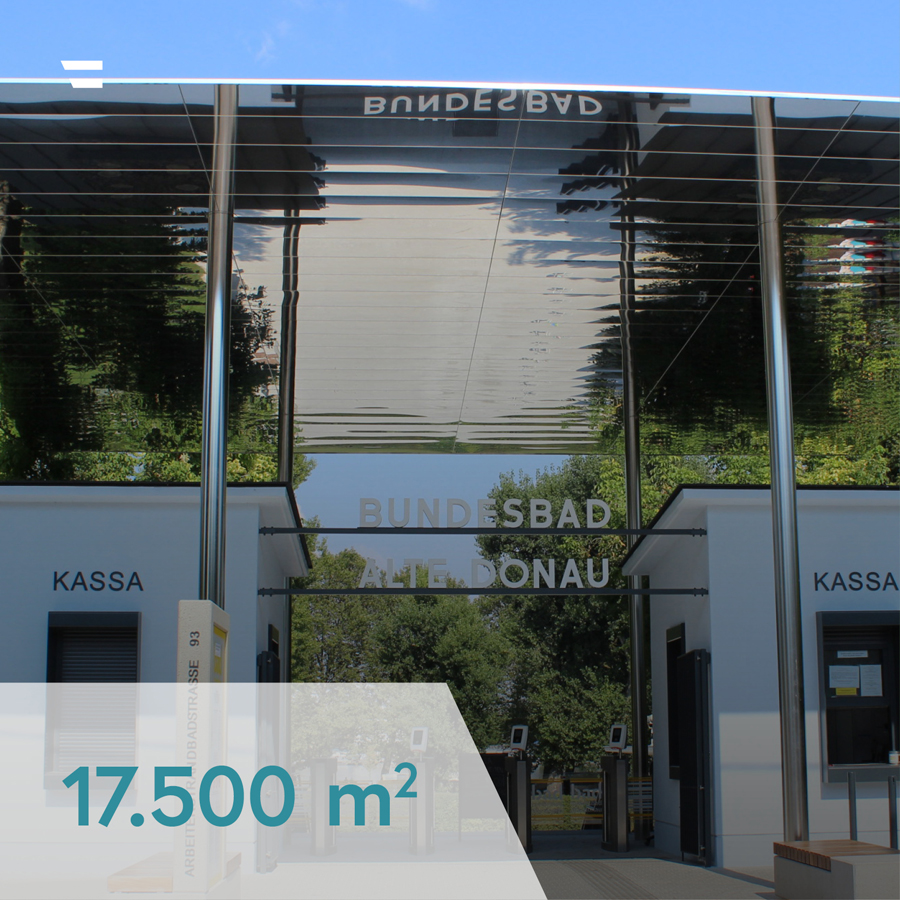 17,500 Number of the week from 9.10.2021
17,500 m² of water surface is available to bathers at Bundesbad Alte Donau. The Bundesbad is operated by Burghauptmannschaft Österreich and welcomed 67,000 guests in this year's bathing season.
In the 2021 bathing season, the Bundesbad, which is operated by Burghauptmannschaft Österreich, welcomed almost 67,000 bathers. Old Danube Federal Baths, which developed from the former Imperial and Royal Military Swimming School in 1919, now has a total of 67,000 bathers. Today, it has an extensive green area of around 38,000 m² and a water surface of 17,500 m², which provides cooling during the summer months.