MAK (Museum of Applied Arts)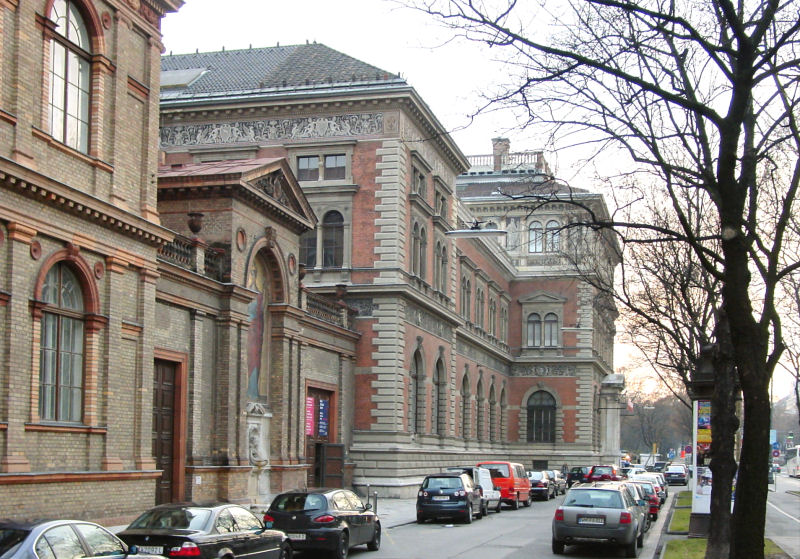 Stubenring 5, 1010 Vienna
MAK (690.059) 
General and Historical Facts
On 7 March 1863, following lengthy efforts by Rudolf von Eitelberger and with persuasion from his uncle, Archduke Rainer, Emperor Francis Joseph approved the foundation of an imperial royal museum of art and industry. Rudolf von Eitelberger was appointed its first director. The institution was intended to serve as an exemplary collection for artists, industrialists, and the public, and as a centre of training and continuing education for designers as well as craftsmen. The museum was inaugurated on 12 May 1864.
With the establishment of the Vienna School of Arts and Crafts (Wiener Kunstgewerbeschule), theoretical and practical training were united. Following three years of construction, the new building on Stubenring Road opened on November 15th, 1871. Built in the style of the Renaissance according to plans by Heinrich von Ferstel, it was the first museum building on Ring Road. After three years of construction, an expansion to the museum based on plans by Ludwig Baumann opened in Weiskirchnerstraße Street in 1909.

After the establishment of the First Republic, objects that used to be Habsburg property—e.g. oriental carpets—were handed over to the Museum. Following Austria's annexation by Nazi Germany, the museum was given the name "Staatliches Kunstgewerbemuseum in Wien" (State Arts and Crafts Museum in Vienna). In 1947, the latter was renamed again into "Österreichisches Museum für angewandte Kunst" (Austrian Museum of Applied Arts). It was reopened in 1949 following the repair of war-related damage.
When Peter Noever was appointed director, he began building the Collection of Contemporary Art. Three years later, the museum's old buildings underwent a thorough refurbishment. Furthermore, a two-story underground depot and connecting wing were constructed, resulting in a generous storage facility and additional exhibition space.
After the renovation, the museum was opened in 1993 with exhibitions by internationally acclaimed artists. The building on Weiskirchnerstraße Street is used for the museum's program of temporary exhibitions. The various rooms on Stubenring Road house the Study Collection and the gallery devoted to special exhibitions featuring the work of contemporary artists.
For further information, visit M A K o n l i n e

Occupant: 
MAK (Austrian Museum of Applied Arts)

Burghauptmannschaft Österreich – Departments in charge:
Building Management Dep. 401 – Belvedere
Property Management  Dep. 201 – Administration