MAK (Accessibility)
At the end of May 2021, the new barrier-free access to the Museum of Applied Arts on Stubenring was completed.
People with disabilities can visit the MAK even more easily and, above all, more directly via a dedicated ramp object. The entrance is located next to the main entrance on Stubenring.
There have also been some changes inside the museum: a barrier-free lift now connects the MAK Column Hall and the MAK DESIGN LAB in the basement to the entrance level. A levelling ramp was built to level out the lower foyer, where the cloakroom is located.
With the completion of this project to improve accessibility, the museum building, which was built in 1871 according to the plans of Heinrich Ferstel in neo-Renaissance forms, is well prepared for contemporary and modern use.
We would like to thank Department 401 and all the companies involved for the work they have done.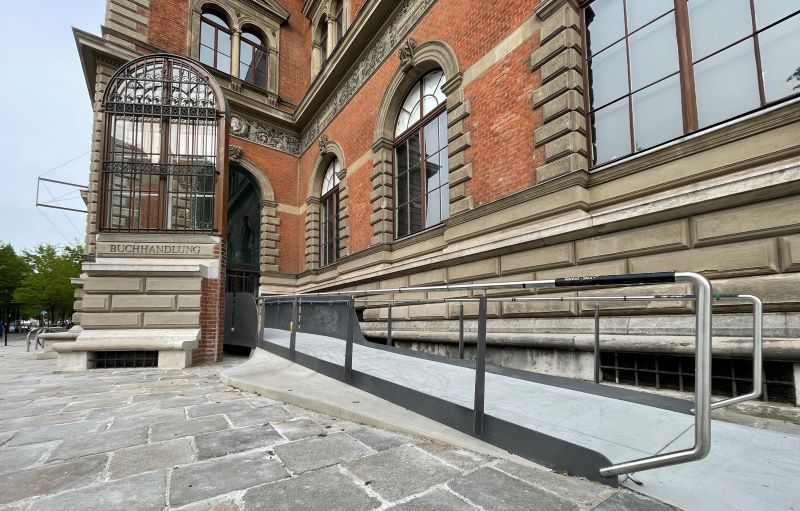 Some impressions from the construction site: