New Castle (Neue Burg)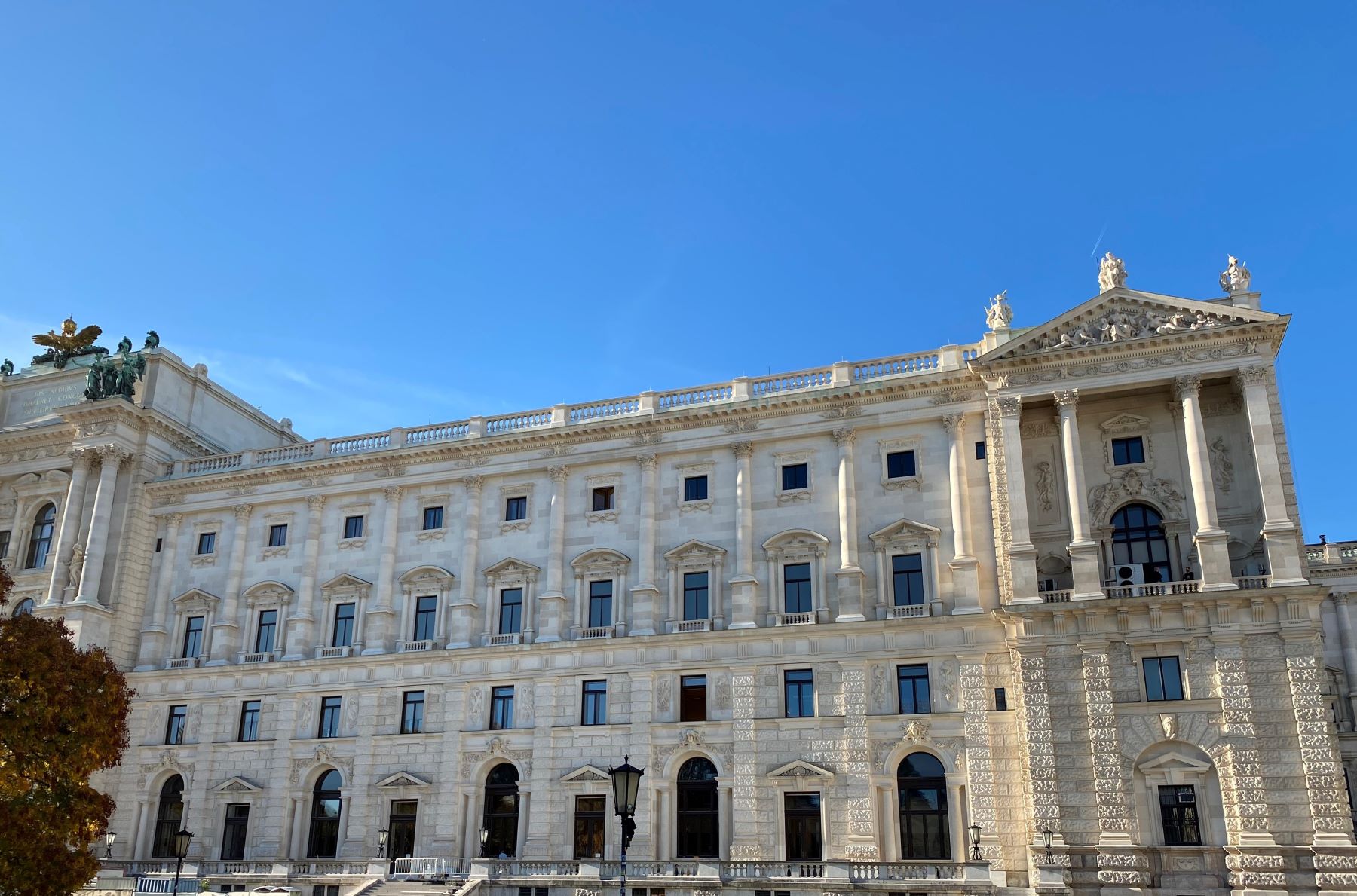 1010 Vienna, Heldenplatz (690005/003)
General and Historical Facts
The Neue Burg building (wing, meaning New Castle) was built between 1879 and 1902 as part of the Imperial Forum planned by Carl Hasenauer in 1866 and generously redesigned by Gottfried Semper in 1869.
Between 1962–1966 the main reading hall of the Austrian National Library was installed along the garden façade.
The most remarkable icons are the highly complex Late Historic Prunkstiege stairway, the Marble Hall (Marmorsaal, former ceremonial hall under Emperor Francis Ferdinand), the Marble Gallery (Marmorgalerie) and the Cupola Hall (Kuppelsaal) at its heart. Also, the garden façade facing Burggarten (park) is very impressive: it has an extended terrace in front and features an elaborate outside staircase.

In 2005, a new reading hall was installed for the Austrian National Library.
Occupants:
Austrian National Library
Kunsthistorisches Museum Wien - Ephesos-Museum

Burghauptmannschaft Österreich – Departments in charge:
Building Management Dep. 303 – Neue Burg
HVAC  Dep. 306 – HVAC
Property Management  Dep. 201 – Administration